Five Digital Resources To Engage Struggling Readers And Writers
Struggling readers and writers need suitable tools to help them succeed in their academic endeavors. Providing these resources can help these students feel more confident and capable in their abilities, ultimately leading to improved academic performance.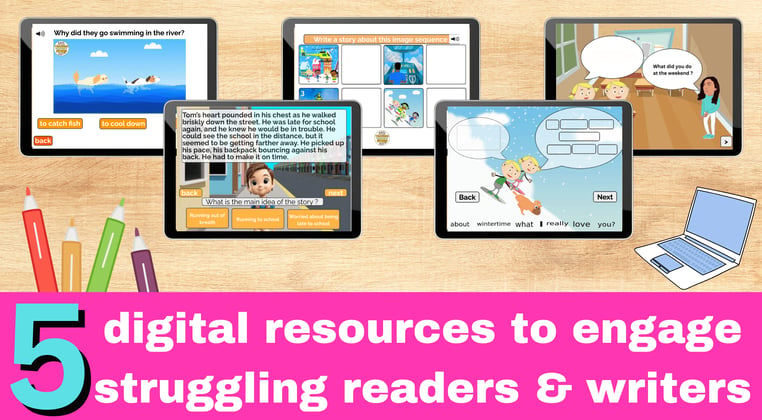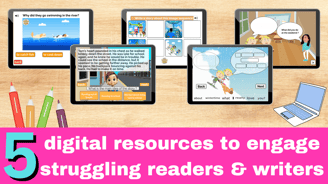 Here are five digital resources that I highly recommend for both virtual and in-classroom use.
Have your students read or listen to the story, then put the animated images into the correct sequence order, next the students will answer 6 questions about the story. Lastly, re-tell the story in their own words with animated scenes.
Together with animated images and auditory support students will have fun while trying to identify the main idea in a story. These are one of my favourite resources as the animated images bring the stories to life.
Engage your students with this interactive build a sentence activity with a twist, each word includes audio for optional pronunciation practice, and gives clues where to place the moveable pieces in the scene.
This interactive activity covers the 4 pillars of ELA: reading, writing, listening, and speaking. Have students unscramble words with built in audio to build sentences or questions which they have to respond to, by typing text into the speech bubbles.
Students are in for a treat with this finally one on the list. Create an animated comic with sequence scenes and movable pieces. This is such a fun packed activity, but challenges them to become creative writers.